You've heard the phrase "graphic design is my passion" but do you know the story behind it?
What started as a genuine statement to show a designer's love for the craft became so overused that it turned into a cliché and eventually a parody.
Enter the meme. Even though it was born almost 6 years ago, many still use it to make fun of particularly bad work.
In this article, we'll briefly explain its evolution and show you some great examples that will hopefully put a smile on your face.
What Does The Phrase Mean?
While the meaning of the original phrase is pretty self-explanatory, what became of it in recent years is what makes it so entertaining and popular.
One of the first people who used it were designers, visual artists, and design companies, usually for self-advertisement and project promotion.
However, as the phrase became more widespread, many would-be designers (read: no real skills) started using it in a different way for presenting some very questionable work.
As it often happens in these situations, the online community embraced the clichéd phrase and transformed it into a sarcastic remark aimed toward these people, as well as designers who took their job way too seriously.
Not too long after that, the original Graphic Design Is My Passion meme was born and there was no going back.
Birth Of The Meme
But what do we know about the origin of the actual meme? According to an extensive meme resource website Know Your Meme, the first appearance of the meme occurred on Tumblr in 2014.
Meme: An image, GIF, or video with text, usually created with a humorous (silly) intent. Memes often spread fast and go viral, with many users making changes and contributions along the way.
The image was horrible – and that's what made it so funny. To put it mildly, it was something that would make any graphic designer gouge their eyes out. See for yourself: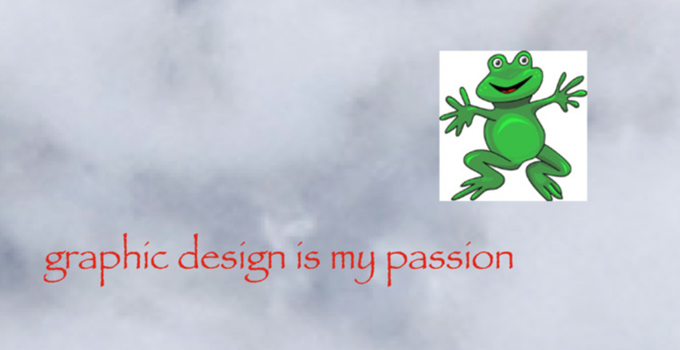 Just as you would expect, the meme was an instant success and went viral. Over the next year, the post gained over 352,000 notes on Tumblr.
As it often goes with memes, people gladly jumped on board and started making their own versions. Needless to say, the results were fantastic and spread like wildfire.
Design and Variations
When creating this type of meme, the point was to get everything wrong (on purpose) – background, color choice, image cropping, font choice, and anything else you might think of.
You could say that the initial meme nailed that task – the cloudy sky background and badly-cropped green Classroom Clipart frog complemented each other perfectly.
As a cherry on top, the chewed-out phrase was written in the Papyrus typeface which is generally hated in the graphic design community.
Soon after, people started competing who could make the meme worse and, we must say, there are some very respectable contenders.
Using a colorful rainbow background became very popular, especially in combination with unrelated images and text that was hard to read.
And who doesn't remember WordArt? We're sure that all of us played with it as kids, trying to create our own colorful works of art.
In addition to the poorly-cropped images and cartoon characters, memes often had the text Graphic Design Is My Passion written using the most despised font of all time – Comic Sans.
It's safe to assume that this has resulted in masterpieces that would make Picasso cry.
But why talk about it any longer? It's much better to simply show you!
Feast For The Eyes
As promised, here are 10 passion memes that truly capture the essence of the phrase. Enjoy!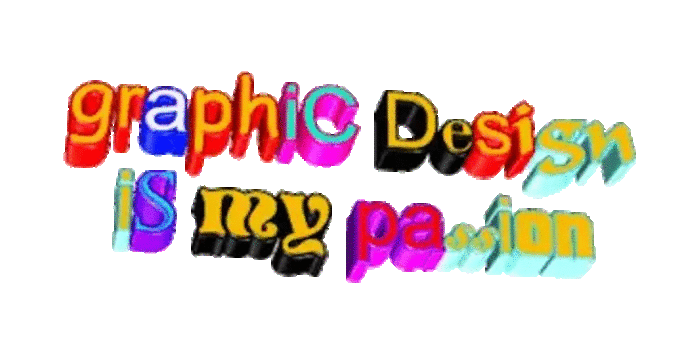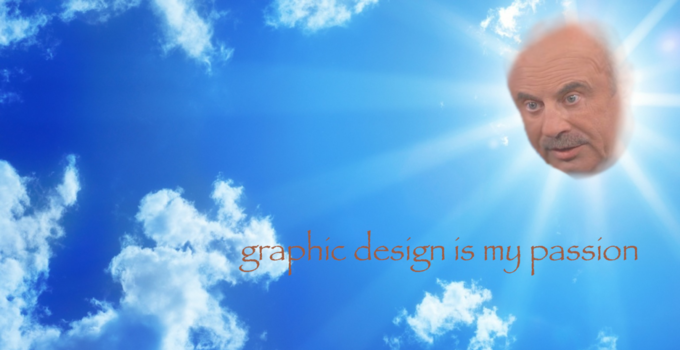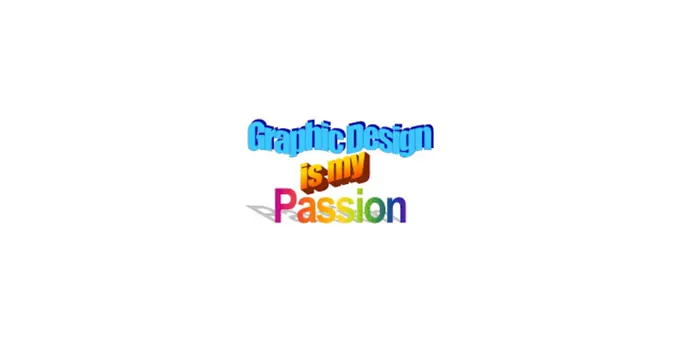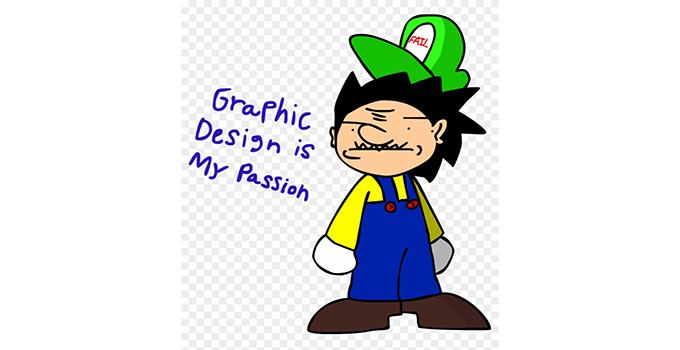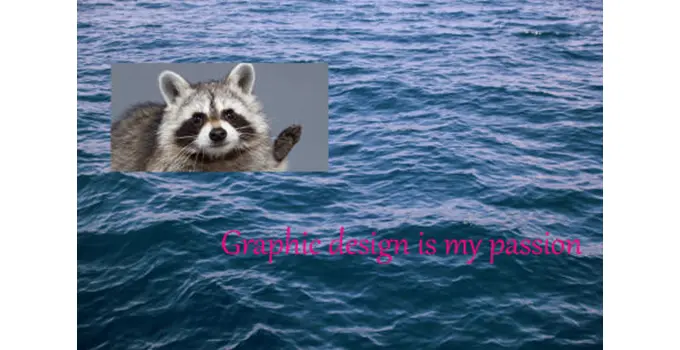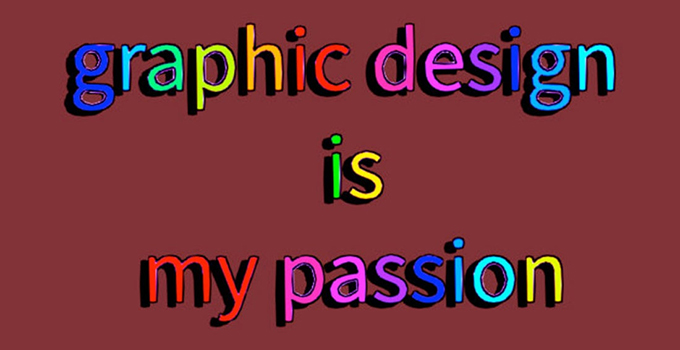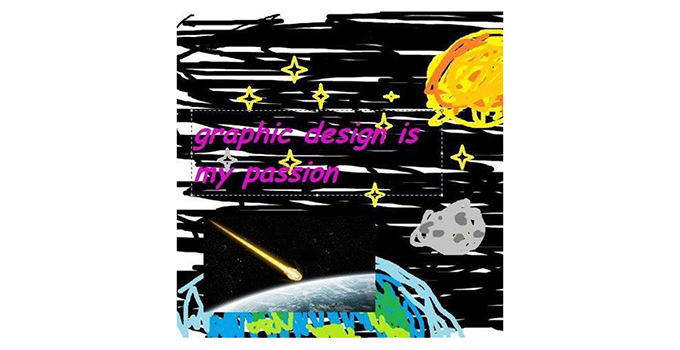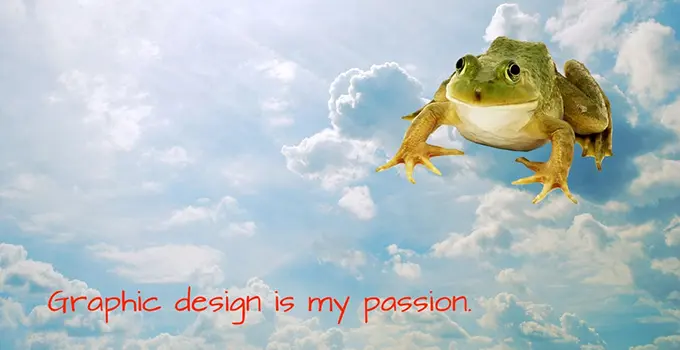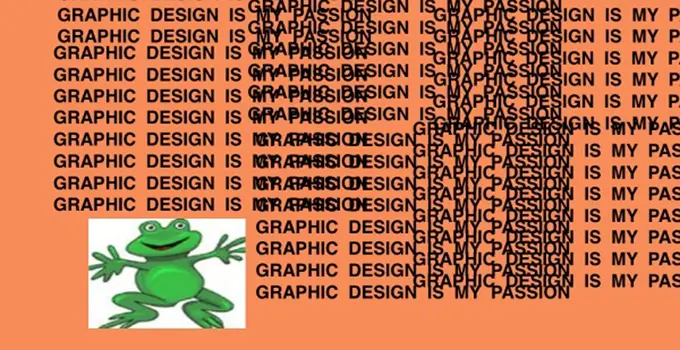 Conclusion
Despite being 6 years old, the interest in this meme doesn't seem to be fading any time soon.
Its secret is that it's still relevant – reminding us that a designer should have fun and enjoy the work without taking themselves too seriously.
Even today, graphic designers use it to make fun on social media and show others what they think of their work.
On a lighter note, many design agencies have these passion graphic design memes framed as a way to lighten the mood a bit and make the working environment more pleasant for everyone.
Also read: JPG vs PNG – Which Image Format gives the Best Quality?