Wondering how graphic design trends will evolve in 2023? Will they be bold? Playful? Maximalist?
We've been curious too, so we went straight to the source – we talked to people who make these trends happen. And wow, has it been exciting!
Without further ado, hear what industry experts predict for 2023.
In a post-pandemic world, there are going to be a number of challenges and opportunities alike, here's what we think the trends will be in 2023:
AI Design
Artificial Intelligence has been impacting almost every industry, and Graphic Design is no different. Text-to-image AI generators now produce high-quality images and art through super smart data sets and algorithms. While there are concerns to be considered in this space – from copyright to the end to creativity as we know it – there are also opportunities for designers too, including speeding up workflows.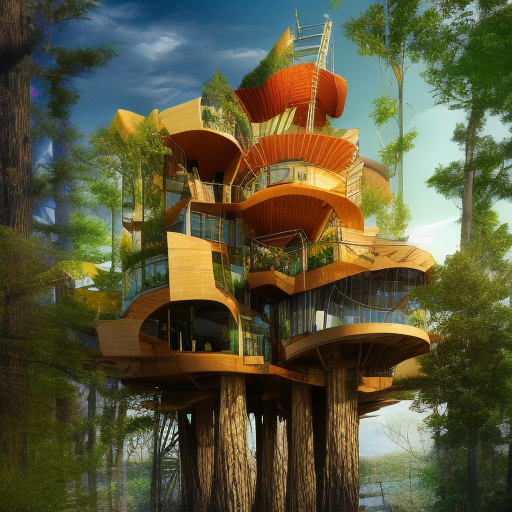 Anti Branding
Brands are changing the playbook, with more and more looking to connect with their audiences on a new, holistic and human level. Many are starting to use 'stripped-back' logos and colors to demonstrate their authenticity and values. Next year, expect to see more neutral color palettes, monochromatic packaging, and 'indefinite' typography as anti-branding takes center stage.
'New Freedom'
While anti-branding embraces a paired-back aesthetic, in the wake of the pandemic, some designers and agencies are experimenting with brighter, positive, and vibrant color schemes in a movement dubbed "new freedom." It could be coming from the raw emotions of the designers themselves, but it also has a lot to do with the message
Explore millions of design assets and templates through Envato Elements.
Orit Bar-Niv, Head of Motion Array at Artlist
2022 was the year of AI, yet 2023 is expected to surpass all previous expectations, with new AI capabilities and opportunities.
In 2023, AI will become an integral part of the designer workflow, as early as the exploration stage. Forward-thinking designers will become proficient in AI as a means to amplify and boost their work and deliverables.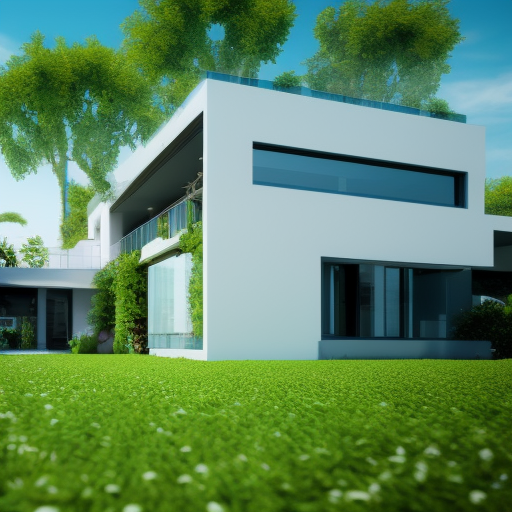 Trends that commenced in 2022, like maximalism and mixed styles, will still be around in 2023. We might even see them further enhanced, for example by combining and mixing up the 80s, 90s and additional decades together.
Finally, in 2023 the words "look and feel" will take on a new meaning, with designers experimenting even more with 3D, introducing more materials and textures to create new designs.
Mariana Aguiar, Co-Founder and CMO
"Design automation is set to be the biggest trend as part of marketing automation for content and brand management in 2023. In an era of hyper-digitisation, every digital touch point of customer engagement is deemed to be a branding exercise. Marketing design tools that enable these customer touch points determine brand value by establishing authenticity, consistency and personalisation to deliver a great customer experience. Brand management at scale will seek further marketing automation where design automation will be central to every marketer's need.
Consider the volume of employee-generated content that is desiminiated both internally and externally through innumerable platforms. For enterprises and businesses of any size, managing and monitoring content that is regulated for brand guidelines is a nightmare for marketers and design teams. Marketers are presented with the complex challenge to be able to control, authenticate and monitor for content compliance all the while looking for resource allocation that is both cost & time effective. This is almost impossible without a centralised automated branding approach for all content distribution that is always on-brand, updated and compliant to local governance.
The amount of valuable time doing mundane, repetitive design changes and alteration that a graphic designer invests can be a great productivity hindrance for the branding team. Design automation gives an opportunity for brand managers to focus on the bigger picture of creative branding concepts that are aligned to the company's vision without worrying about on-brand designs everytime there is content requirement from various teams for various forms of customer interactions.
From a branding perspective, we also think there will be a lot of focus on creating design portals for visual collaboration where multiple people can use the same design and still speak the same visual language which will phenomenally simplify business communication."
Patrick Llewellyn, CEO of 99designs by Vista
"The design trends set to shape visual branding in 2023 reflect the chaotic and often overwhelming social climate of the past year. From punk and expansive sci-fi inspired design, to mysticism, mythology, and even nostalgia-infused surrealism, these eclectic styles are an expression of many conflicting responses to a significant period in modern history.
While some creatives and brands are communicating a desire to move forward and create dramatic change by any means necessary, others seek comfort and refuge in styles from the past. What ties them together, however, is an undercurrent of escapism, and a subtle optimism about our resilience and collective capacity for positive change – and small businesses are perfectly positioned to tap into this within communities around the world."
For a more detailed prediction, you can check out their blog or this cool infographic summing up all their predictions for 2023.
MiriCanvas – a Web-based Design Editor
Nick Hong, Content Director
Popularization of Design
"As the consumption of various online contents increased before and after the 2022 pandemic, the amount and speed of content produced by Pro-Creators also increased in proportion.
Even without professional skills, Pro-Creators began to pour out graphic and video results as if they had been created by experts using online authoring tools such as Canva and MiriCanvas, etc.
Amazing images and videos created by Text2Image Solutions such as OpenAI and GPT are also widely used in many designs.
Big stock image companies such as "Shutterstock" are planning to commercialize image production through AI solutions in 2023.
As the world is divided and fused with various social and contemporary issues, the design trends that the public wants are also repeating division and evolution in various ways.
The design styles will be divided into retro & futurism, minimalism & maximalism, simple & chaotic, etc. to meet the needs of Z-Gen, which leads to this phenomenon.
These diverse styles of content will be created by Pro-Creators more easily and quickly through online authoring tools, AI solutions, and other convenient functions."
As a video and image design editor, visual trends are so important to us. We need to stay ahead of contemporary styles so that we can guide our customers in the right direction. We look at what is happening on social media, especially TikTok and YouTube as well as what trendsetters like Adobe and Envato are flagging as relevant.
Trends work most effectively when they are seamlessly integrated with unique messages and personal touches.
Here are our Top 3 Graphic Design Trends for 2023:
Vivid Minimalism
Love this twist on traditional minimalism, this trend is simple but certainly not boring. It was present in branding and packaging design in 2022, but now moves to other areas such as social media and marketing.
Design Wizard examples:

Radiant Gradients
Gradient continues to be in fashion although it is constantly evolving. Gradients in 2023 will be about breaking the rules, from ombré effects to bold spraypaint style, the key is to play around with unexpected colour combinations and shapes to make the most of this trend.
Design Wizard examples: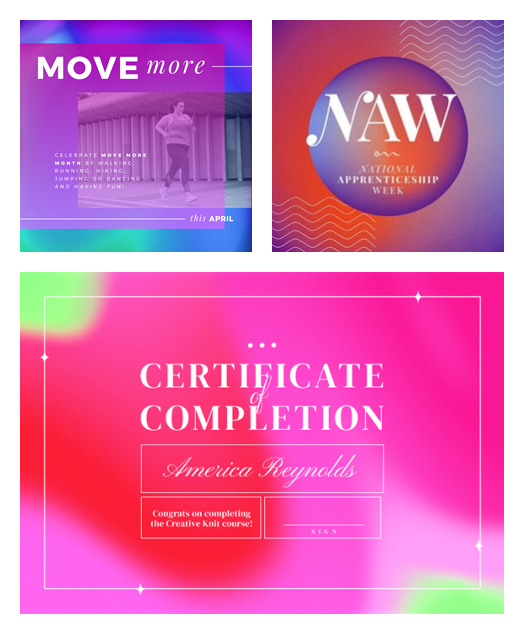 Bold Abstract Shapes:
It may be hip to be square (especially in a tech company!) but this year we will see less use of geometric shapes and sharp corners and more use of organic abstract shapes. This trend is about being playful with line, form and composition.
Design Wizard examples: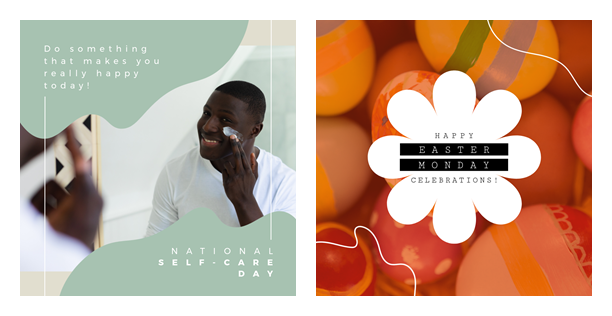 Tony Beltramelli, CEO
AI will become increasingly important for design workflows in 2023.
AI design technology has advanced to the point where it can assist with various tasks, such as generating ideas and inspirations. Designers will be able to leverage AI to work more efficiently and effectively, allowing them to focus on the creative aspects of their work and finding solutions for the long tail problems.
Furthermore, AI will enable more people to take an active part in design. Which is what is the most exciting for us at Uizard! Design used to be typically reserved for a select few who had the necessary training and expertise. However, with AI design tools, even those with little design and technical experience are able to contribute to the design process.
This will lead to a democratization of design, where anyone with an idea can contribute to the creation of new products that ultimately enables companies to ship better products faster.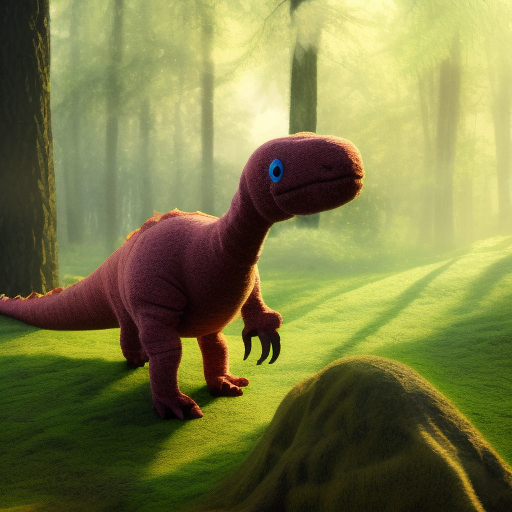 Martin Raamat, Co-Founder
"For 2023, we predict that AI and other automation and generation tools will become a significant trend in the design industry. These technologies will change how designers work by streamlining some tasks and enabling them to explore new creative possibilities.
However, it's important to note that AI will not become a substitute for the creative mind. Instead, some will adopt this technology as a valuable tool to enhance their abilities. While it can help designers make visual content quickly and efficiently, nothing can replace the human creativity at the core of any meaningful and unique design."
Justin, CPO & Marketing Director
I think compared to more and more AI-generated art, hand-drawn elements will be more popular in 2023. This is a trend in which designers incorporate hand-drawn elements into their work, such as rough sketches, doodles, and handwritten typography. This can add a personal, authentic touch to a design and make it feel more unique and human.
Payman Taei, Founder
Given the hype around Text to Image and AI, I believe there will be further democratization of graphics but also a visual overload of AI-generated imagery that will flood our social media channels, and as a side effect lead to new means for designers to create visuals that stand over the crowd.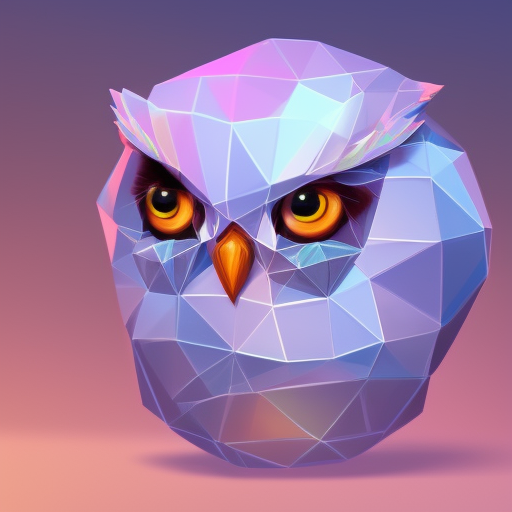 Jasper Cyan, Founder
In 2023 I predict more integration and general romanticization of classical art, especially from periods like the Renaissance era, as a way for brands to distinguish themselves from the current trends of abstract cookie-cutter shape-based flat art.
Ric Goell, Founder
"From what we see our customers doing, static graphics and images are out and video is king. In terms of format, vertical is taking over."
Ramses Cabello, Product Designer
As people increasingly adopt AI technologies, 2023 may be the year where we see a resurgence of hand-crafted, 'slow' design. Consider Victor H's amazing work, who designed the album artwork for Rosalia's Motomami, cleverly blending physical and digital design using pen handwriting and ragged paper, before mixing it all digitally for a striking and truly unique effect.
I also look forward to seeing a stronger sense of nostalgia around design languages from the early days of the internet and computers. Warm interfaces bring a sense of retro playfulness into the products we use every day.
Take a look at NeatNik's omg.lol community or this hand-drawn open typeface by LiebeFonts. All examples of a delightful return to the internet's most innovative (and endearingly awkward) phase, where anything and everything seemed possible. Aside from showing our age, design like this warms the heart.
2023 may give us a great opportunity to let our passion for design craft really shine through!