You've decided to grow your reach with exceptional videos – no room in your content for any boring stuff. But then, a bump – great videos take significant time and skill to create. That is, if you're taking the traditional route.
We'll let you in on a (not so) little secret: even the best content creators have tricks up their sleeves. Why spend 3 hours making a video summary when a good tool only takes a click?
Edit, cut, add elements, tell your story – these tools make video editing quick, simple, and cost-effective. Ready to start creating amazing content?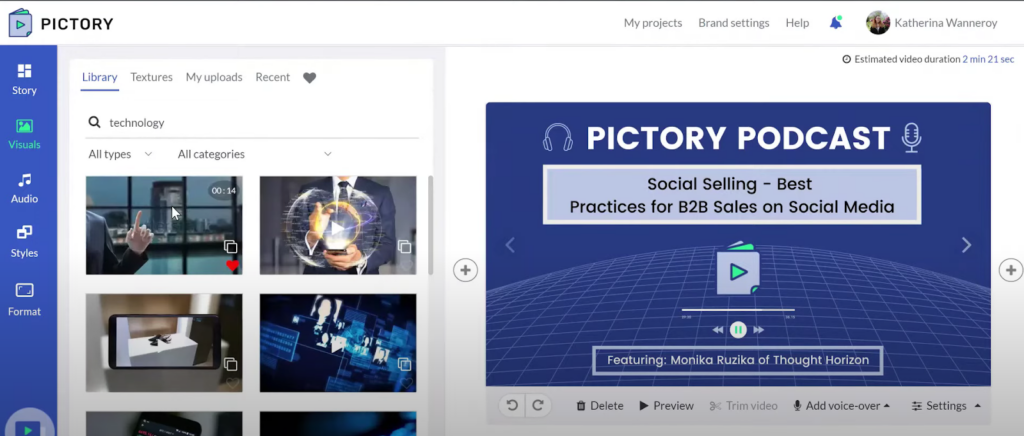 Turning your long-form content into easily-digestible viral videos has never been easier. Based on AI, Pictory makes everybody a video professional.
The platform allows you to turn scripts into videos while also adding stock videos, images, voice-overs, and even captions automatically.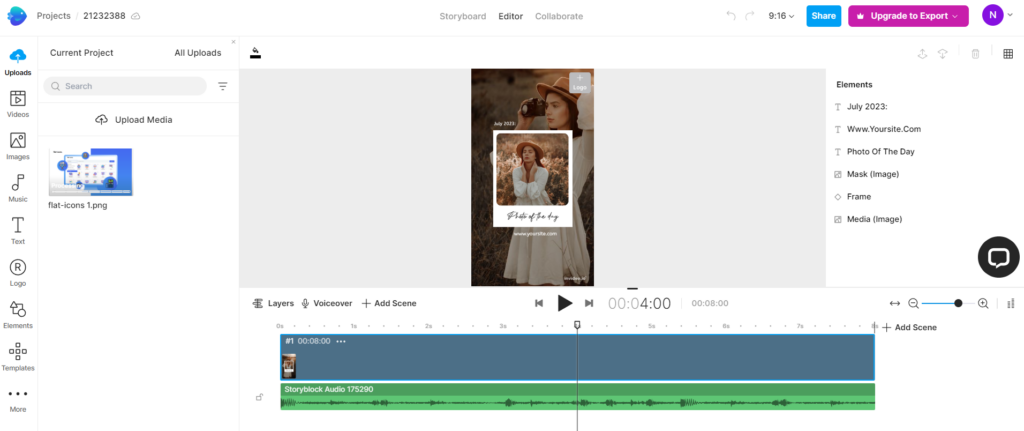 Create professional quality social media ads, promo videos, and much more for your business with InVideo's online video editor. With 5000+ easy-to-edit templates, bundled stock media & music, and intuitive editing, you'll create more videos faster than ever before.
You can also record a voiceover for your video, convert text to speech, combine clips, cut, flip, change the speed, and do so much more with great ease.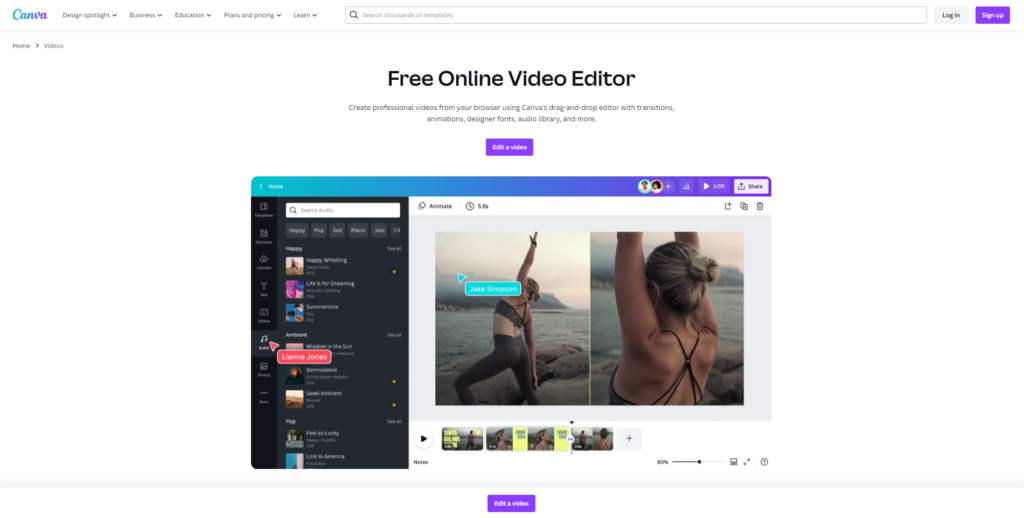 Create and export outstanding videos in minutes, directly in your browser. Dozens of useful features are at your disposal: cropping, trimming, splitting, resizing, and many more. Canva's drag-and-drop editor will turn you into a wizard right off the bat.
Adding media to your design has never been easier, thanks to the extensive media library that includes everything from stock footage to audio tracks. When your draft is ready, share it with people in one click. Best of all, the basic editor is free to use forever.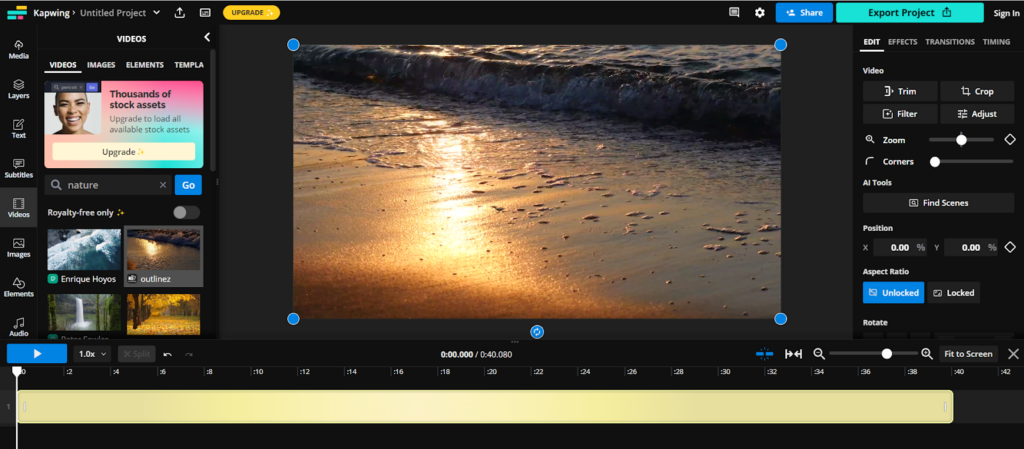 Collaborate with your team and make videos together. No more awkward sharing, miscommunication, or misplaced files. Kapwing offers a single content home base equipped with all the video-editing tools you'll ever need.
Involve everybody in the process and easily keep track of the project status. The tool also allows you to make templates using your brand assets, so every design is perfect and on-brand.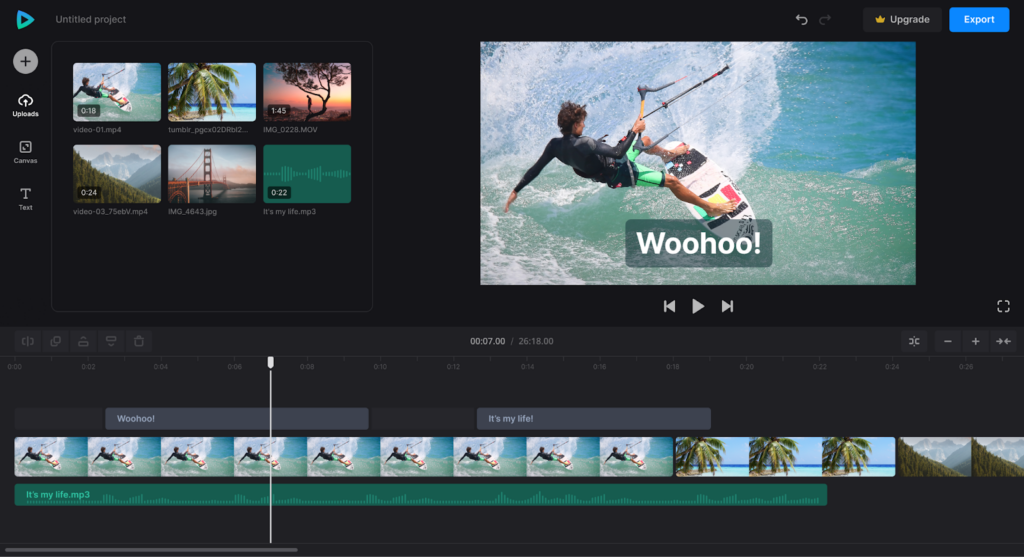 If versatility is what you're after, be sure to give Clideo a go. With over 20 available online tools, they've become an authority for editing not just videos, but images and audio as well.
The centerpiece is the mighty all-in-one video editor that allows you to create outstanding videos directly in your web browser. It supports smartphones, as well as 4K. How neat is that?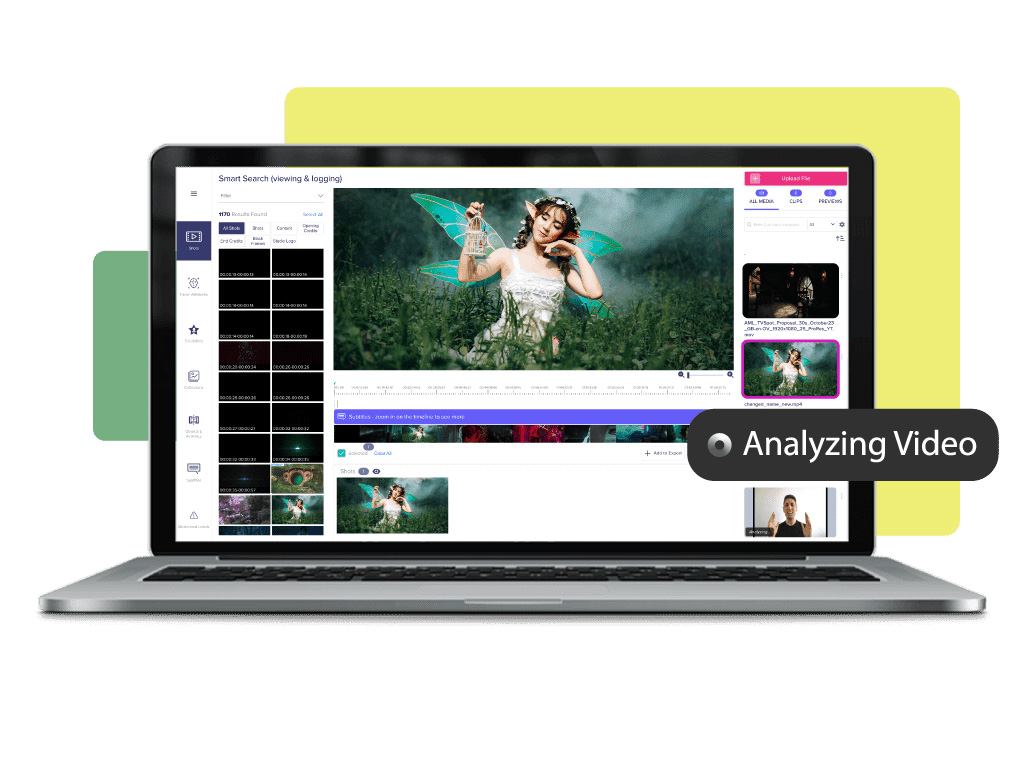 NOVA A.I. lets you automate video editing using advanced AI tools. All the standard editing options are available, along with smart automation and video analysis that save you (a lot of) time.
Instead of spending hours on tiring tasks such as subtitling, translation, text-to-speech, or searching specific scenes, you can let AI do its magic. The tool is entirely cloud-based, so you can access your work anywhere.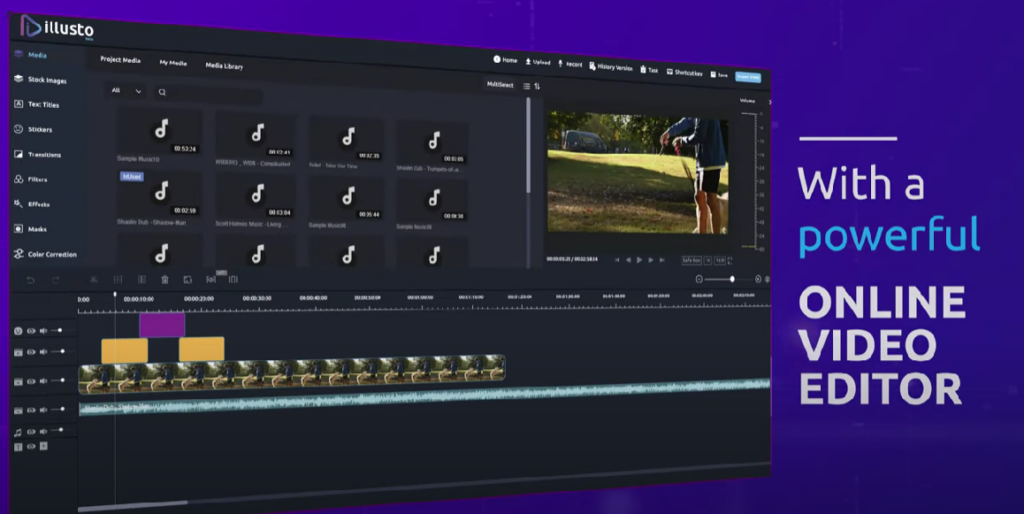 Looking for a 4K video editor on a tighter budget? illusto is the way to go. Turn your videos into immersive stories and export them in 4K free of charge, without watermarks.
Trim, cut, mix, and spice up with thousands of resources from illusto's media library. No downloads required – just log in, upload your video, and begin.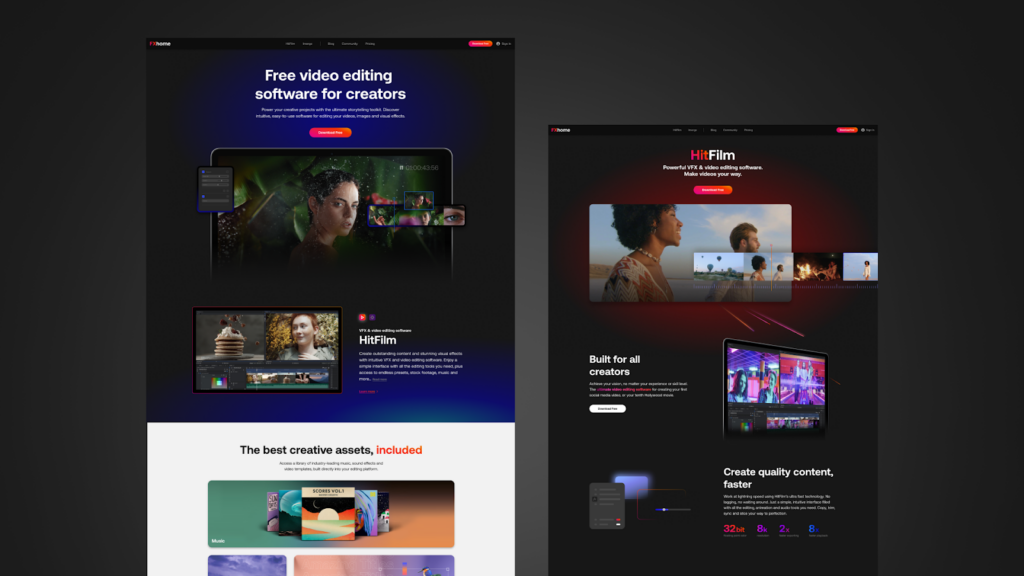 Adding cool visual effects isn't reserved for Hollywood studios anymore. HitFilm offers a wide range of advanced features so you can make your video exactly how you want it.
Thanks to its simple and smart interface, HitFilm caters to both beginners and professionals. It's available in two versions – Creator (designed for content creators) and Pro (for filmmakers and editors).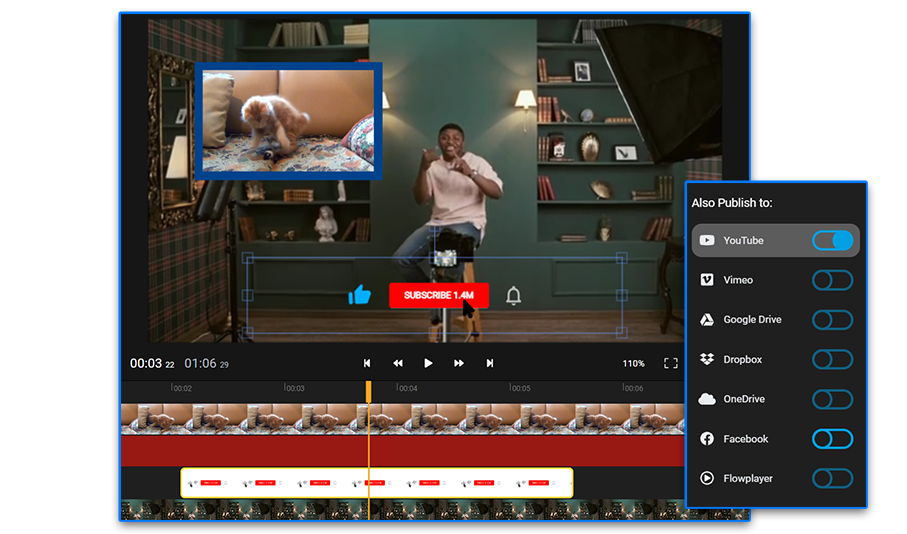 Lighitning-fast, powerful, and cloud-based – this sums up the Flixier video editor. Gone are the days of installing software and sharing files via slow services. Simply log in, collaborate in real-time, and hit publish in under 3 minutes.
With more than 50 transitions, video effects, greenscreen, and built-in stock libraries, Flixier allows you to become a star video producer without prior experience.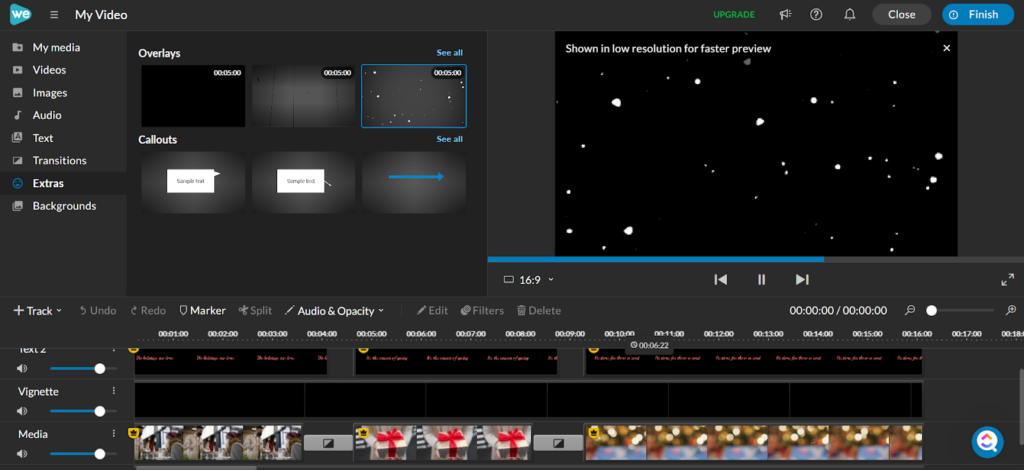 Teachers, trainers, and educators – this one is for you. Not only can you create awesome-looking videos with WeVideo, but you can also make them interactive.
This tool takes educational videos to new heights – you can now add polls, multiple-choice questions, and fill-in-the-blanks. Then, use WeVideo to track user behavior and further develop your material.
An all-in-one video powerhouse, Movavi is a fantastic option for anything from video blogs to vibrant social media posts. Movavi supports both Windows and Mac, so you can work comfortably in an environment you're used to.
Depending on your needs, they provide several options – Video Editor, Video Suite, and Movavi Unlimited. If you're unsure how it works, there's a trail available where you can experience powerful video-editing first-hand.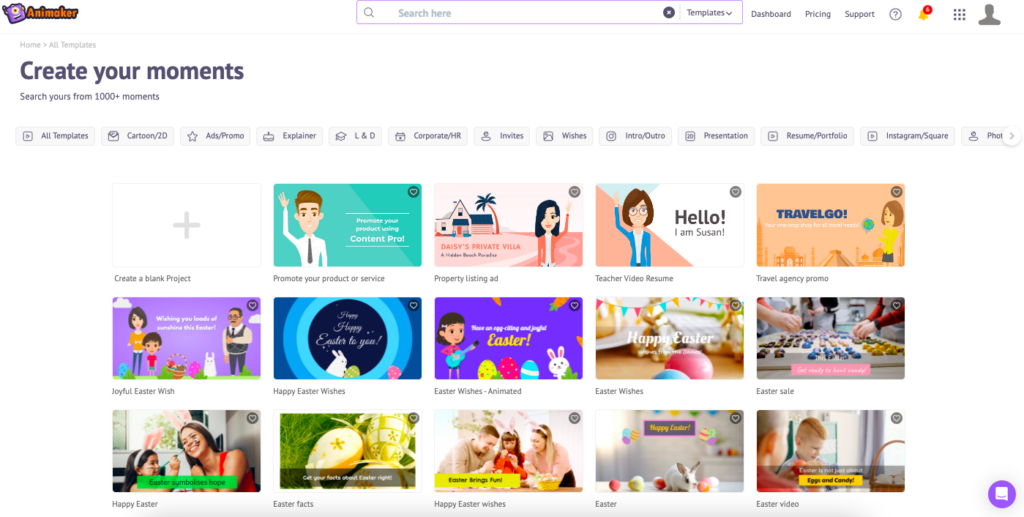 No experience? No problem! Animaker helps you create/edit pro-level animated or live-action videos in minutes. Personal, business, or anything else, you're now the boss of your own videos.
Start from scratch or use professionally-designed templates – Animaker lets you choose. The massive design library combined with the awesome character builder will bring your videos to life.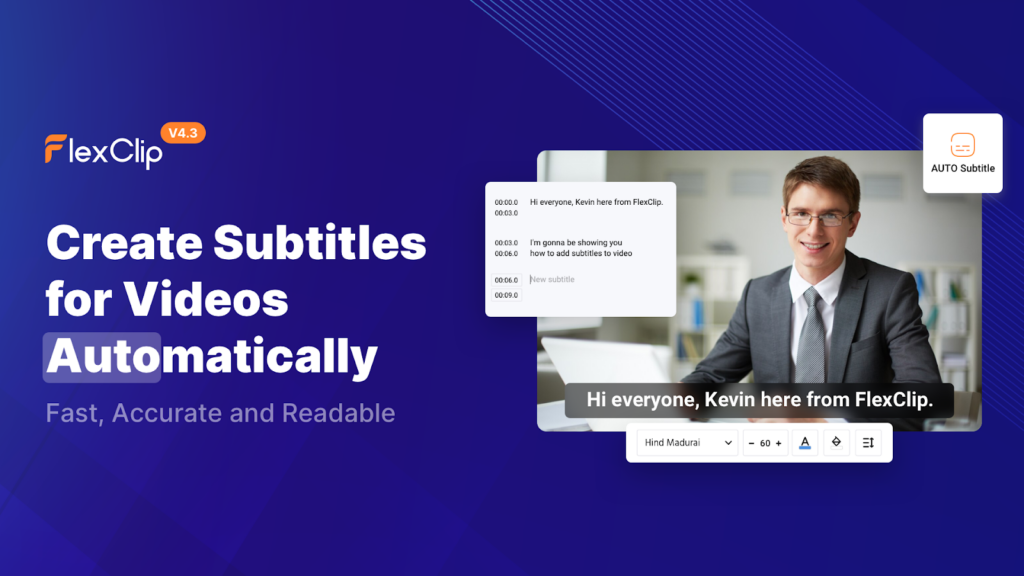 From video editing to full-fledged movie-making, FlexClip will stand up to the task. This online video editing tool combines powerful tools with a user-friendly interface, allowing you to make professional-level videos without breaking a sweat.
Add text, music, and voice-overs, combine with stock footage – everything's an option. Then employ FlexClip's AI tools for fine-tuning your video. The tool is available in several versions, so finding the one that suits you will be easy.
Drag and drop your way to success! As one of the most user-friendly video editors out there, Animoto has become the go-to option for many content creators.
What makes it special is its wonderful simplicity – drag and drop your media, apply your brand elements, adjust, and you're good to go. With several tiers available, any creator can find their sweet spot.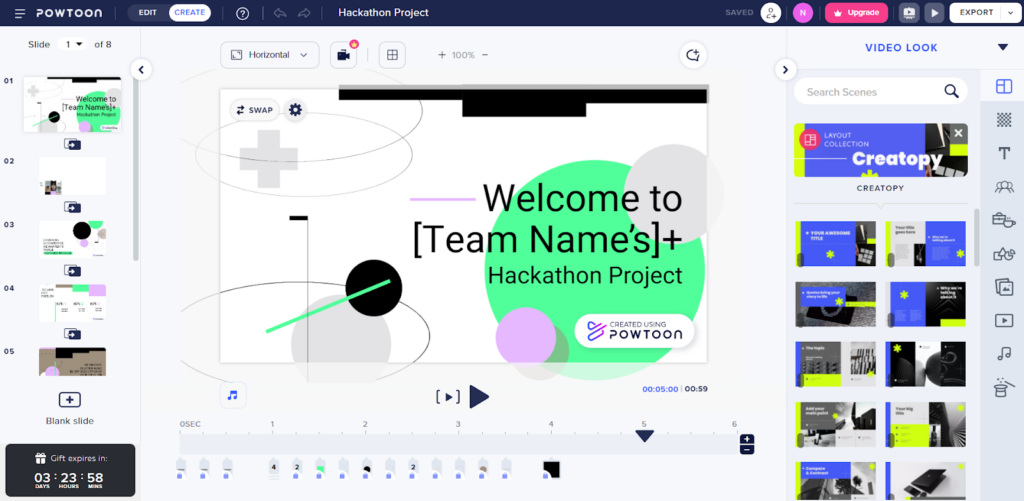 Powtoon makes visual communication easy with beautiful toons. With this mighty tool, you can create truly unique videos in a matter of minutes.
You're the chief of your own video – you can build characters, find your favorite design style, add voice-overs, and animate everything however you like. If you're looking to make a fun and memorable impression, Powtoon is the way to go.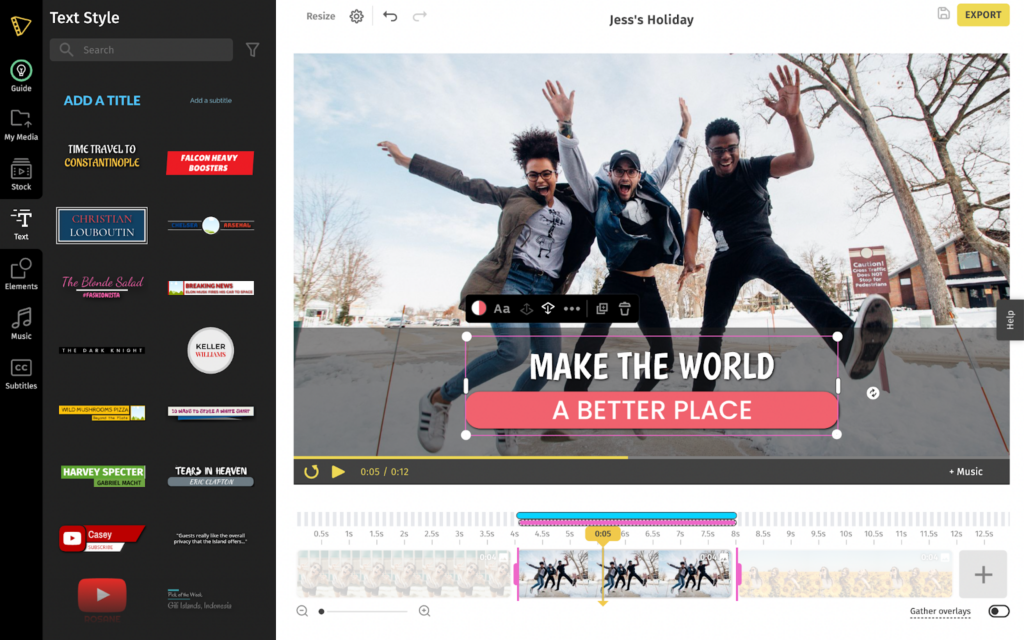 Typito sets your creativity loose with its wonderful editing options. Whether you need a quick touching-up or want to add cool animated text to your video, all it takes is a few clicks. And you don't even have to be a video guru to do it.
Personal or business, you can work on your own terms. Typito allows you to save your templates and brand assets so all videos look spot-on every time. When done, you can resize your video to a format that's perfect for your favorite social media network.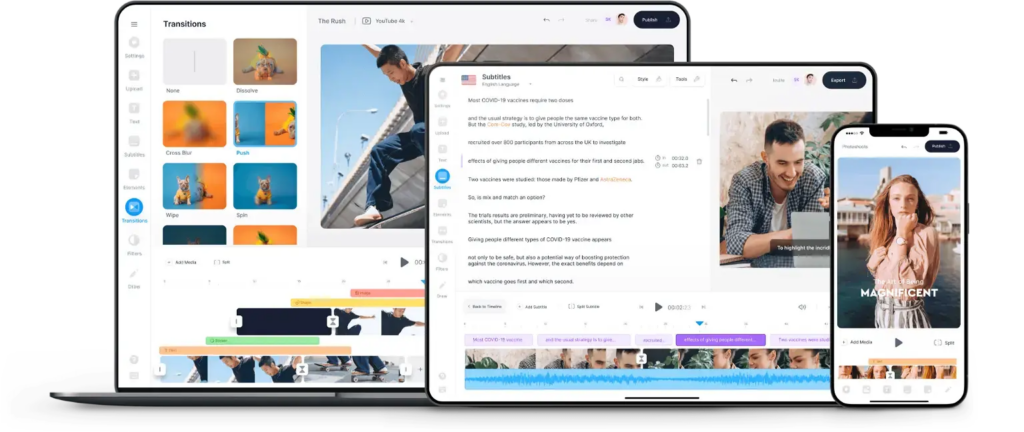 Beginner or professional, VEED.io guarantees awesome videos. Its super-intuitive interface allows you to bring your ideas to life without spending hours figuring out the functions. On top of that, everything is cloud-based – no messy installations required.
Whether you're creating a promotional video for your business, editing a vlog, or making a fun social media video, VEED.io is a top-notch choice for achieving impressive results with minimal effort.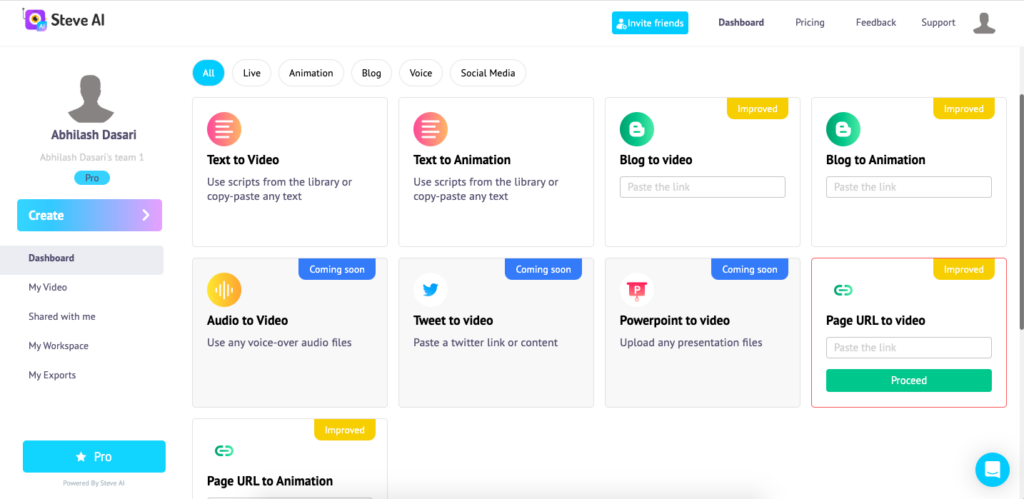 Want to create stunning videos using only text? Steve AI will make it happen! It's an automated video-making tool for creating live-action and animation videos. All you need is a script – AI will do everything else.
Beginner or expert, Steve AI will make you a superstar video creator. Turn your blogs and images into videos, or create awesome social media posts, ads, cartoons, and much more. You also get access to a massive stock library, which is pretty great.
Edit your videos in minutes and collaborate directly with your team in Ssemble. If you're an up-and-coming video content creator, this one is for you. It's free to use at the moment, and the user-friendly interface will help you learn and develop.
Edit, cut, zoom, add sound and text – let your creativity loose. This unique combination of plugins makes great videos accessible to anyone. Get on board while it's free and enjoy exclusive early bird benefits.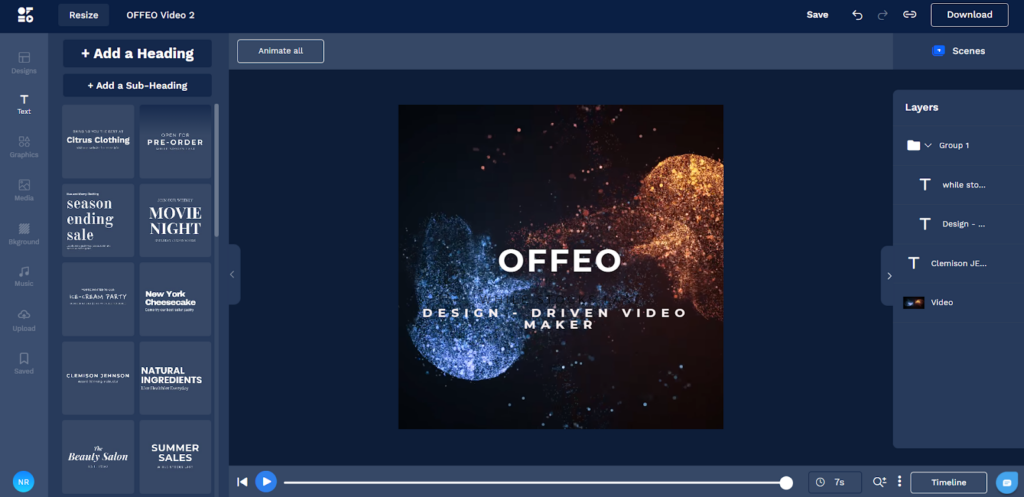 Make incredible product videos in less than 3 minutes. OFFEO enables "creativity without complexity". User-friendly design and cloud-based service allow you to create impressive videos anywhere.
With access to unlimited graphics, music, stickers, and templates, your creativity will never be hindered. Drag and drop all the ingredients to your canvas, click 'geniemate', and that's it. Piece of cake.