You might have seen them popping up left and right…design trends predictions for 2019.
At Flat-icons.com we love these kind of posts but we missed one with predictions from the people who are in the best position to see trends emerging: The people who run or work at companies in the Graphic Design field.
We've interviewed CEO's, Founders and key Employees from well-known apps, tools, marketplaces and bundle deal sites and asked them about their predictions for the design market in 2019. The answers range from predictions on styles & colors to forecasts on where the market is moving in terms of what customers want and need.
Ok drum roll…. here we go!
---
John Andrews, CEO
Photofy's motto is 'create beautiful content in under 30 seconds' and that's exactly where I see the market is heading; In Graphic Design in 2019, simplicity is key.
Designing should be easy so that people actually start doing it. What we'll see more and more is that the design process is democratized and employees are able to create content themselves instead of their marketing agency.
These agencies will leverage the content created by employees and will play a more strategic role in the marketing process.
A great example of how companies can localize content is Emily Ellison, an Assistant Store Manager at Walmart. She wrote a status update on Linkedin showing how easy it is for employees to take fun pictures in store and use this in the marketing communication.
---
Alex, Founder & CEO
To be honest, in 2019 we will see many beautiful graphic, web, print and other kinds of designs. Dreamy color transitions and gradients will continue being trendy in contract with the flat and monochrome designs.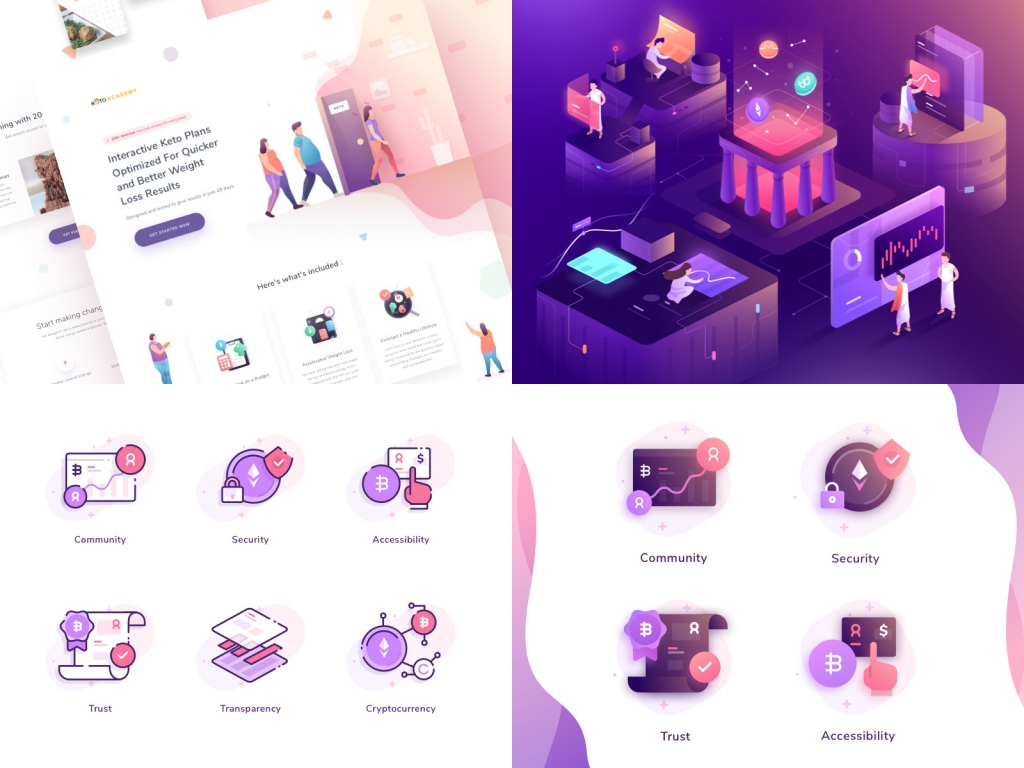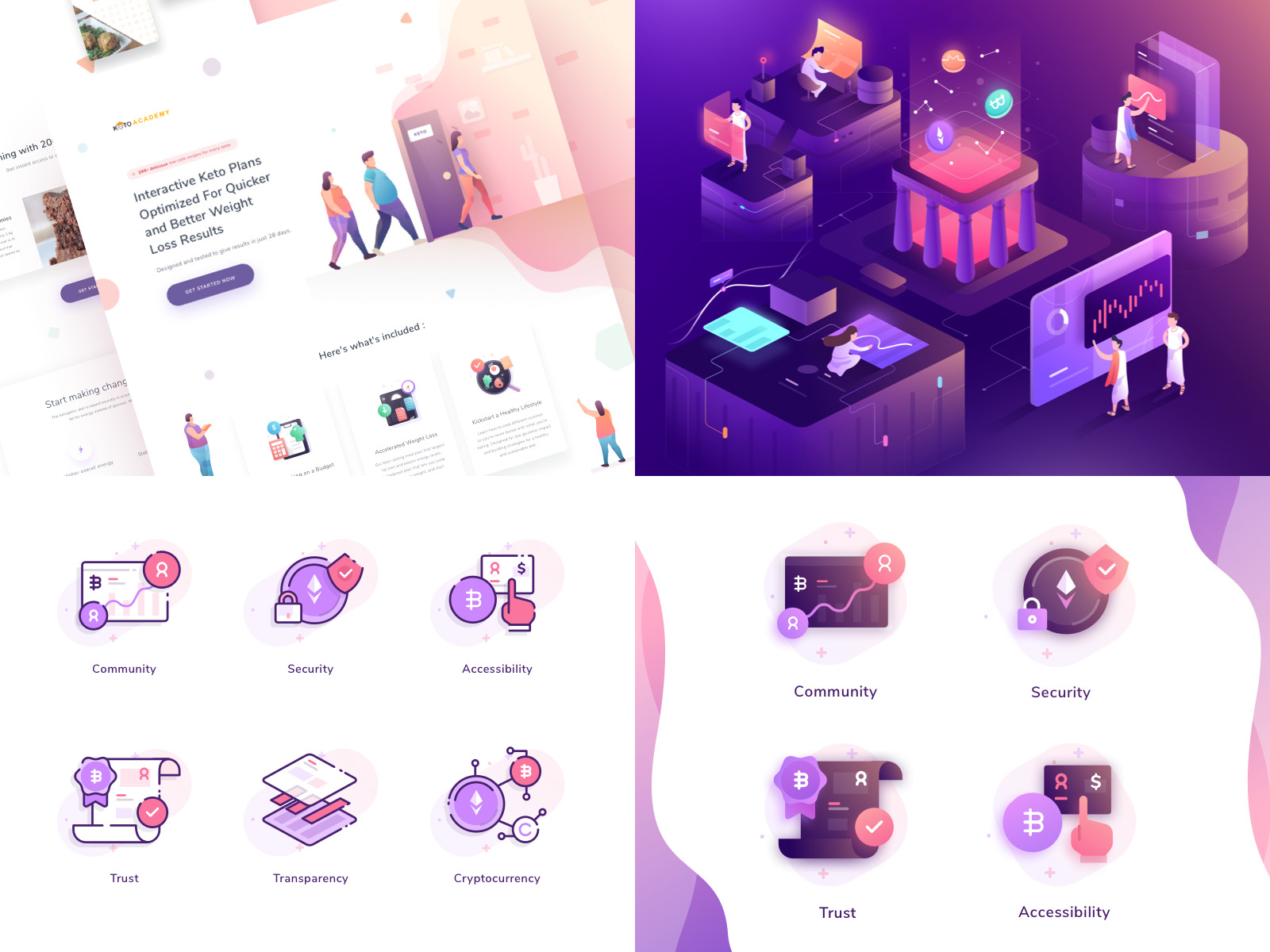 Source: Paperpillar
Inspiring progress will be when we have a switch from static designs to animated static design. A static design is worth a thousand words, but an animated design is worth a million!
I think we will see a switch there were a lot of designers will adopt animations when will come to the web or social media.
If all major web browsers & social media services will adopt APNG format (much smaller and better quality then GIFs), plus if we have more tools to quickly animate elements (ex: PixTeller January 2019 update) for sure, this will be a game changer in design trends.
---
Nick Le, Marketing Manager
In 2019, graphic design will continue to see a more minimalist approach, but with an emphasis on color.
A good example of this would be Virgil Abloh's new line with Louis Vuitton, where the design is simple with the classic LV print, but he uses vivid colors to emphasize the product.
There's also going to be a push towards more overlapping design. This will include overlapping typography and the combination of overlapping visuals. An early sign of this design trend has already been seen with Zara's new logo that features overlapping letters.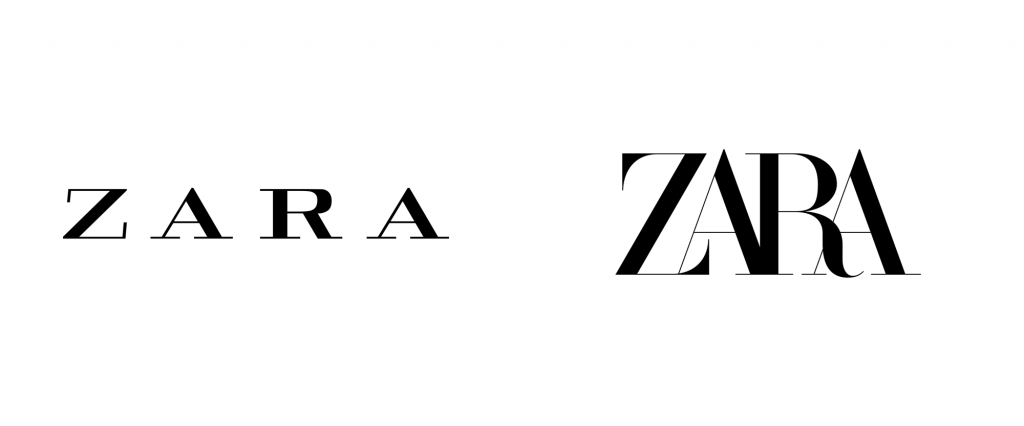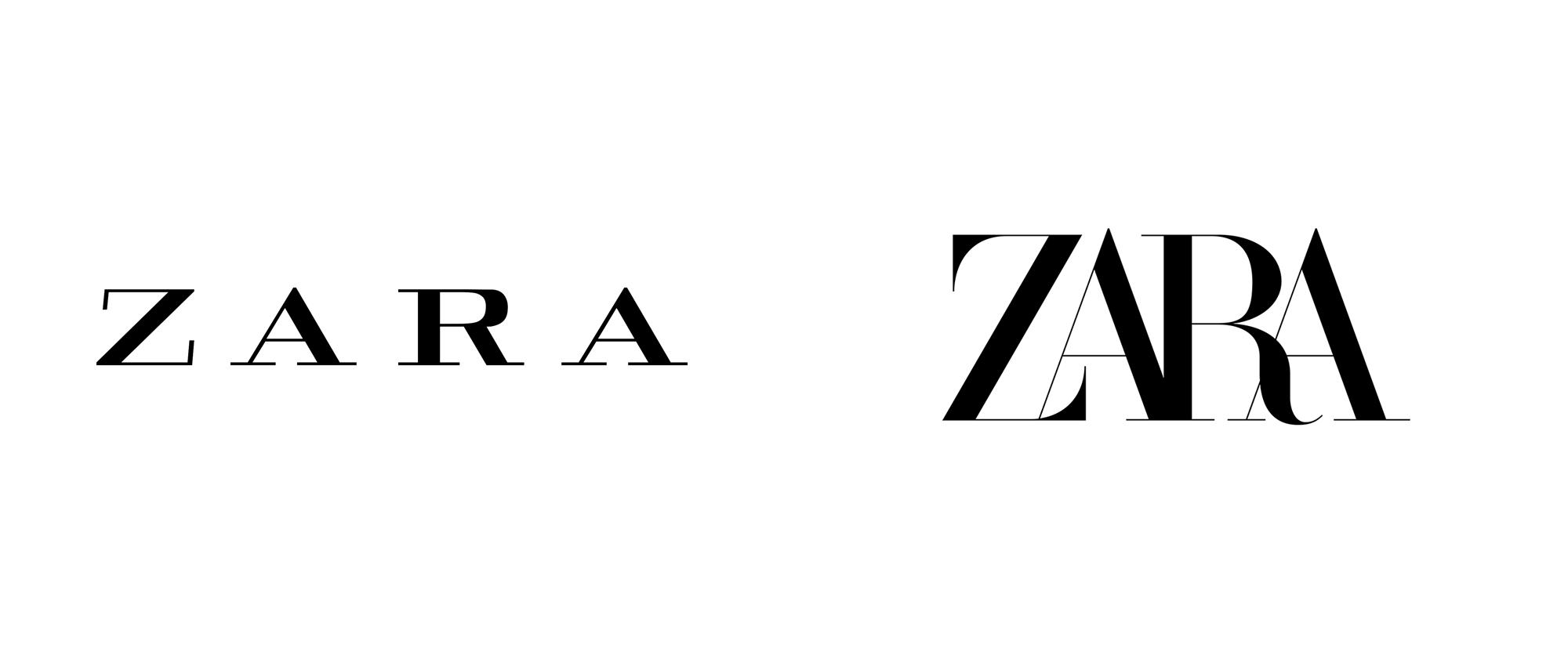 Last but not least, the collage design will continue to gain momentum in 2019. The nostalgic and authentic look that a collage provides is quickly helping it make a prominent comeback. Several artists have already incorporated this design tactic and I'm sure we will see it more often this year!
We've shared more of our predictions on the Snappa blog.
---
Annette McDonald, Founder
With the digital inventory of assets required for social media marketing taking another leap, marketers and designers will be seeking graphic styles that are easily repurposed in various sizes and formats. Consistency will remain king!
We predict the trend for simplified illustrations to continue to rule in graphic design, with block color palettes contrasting against clean backgrounds.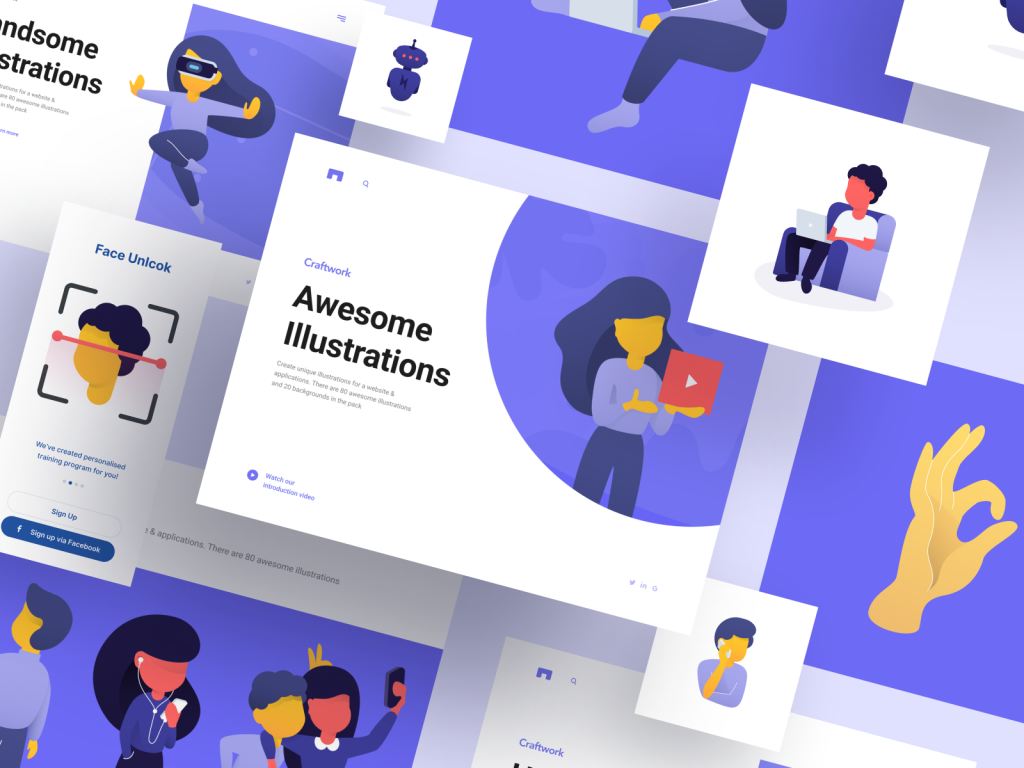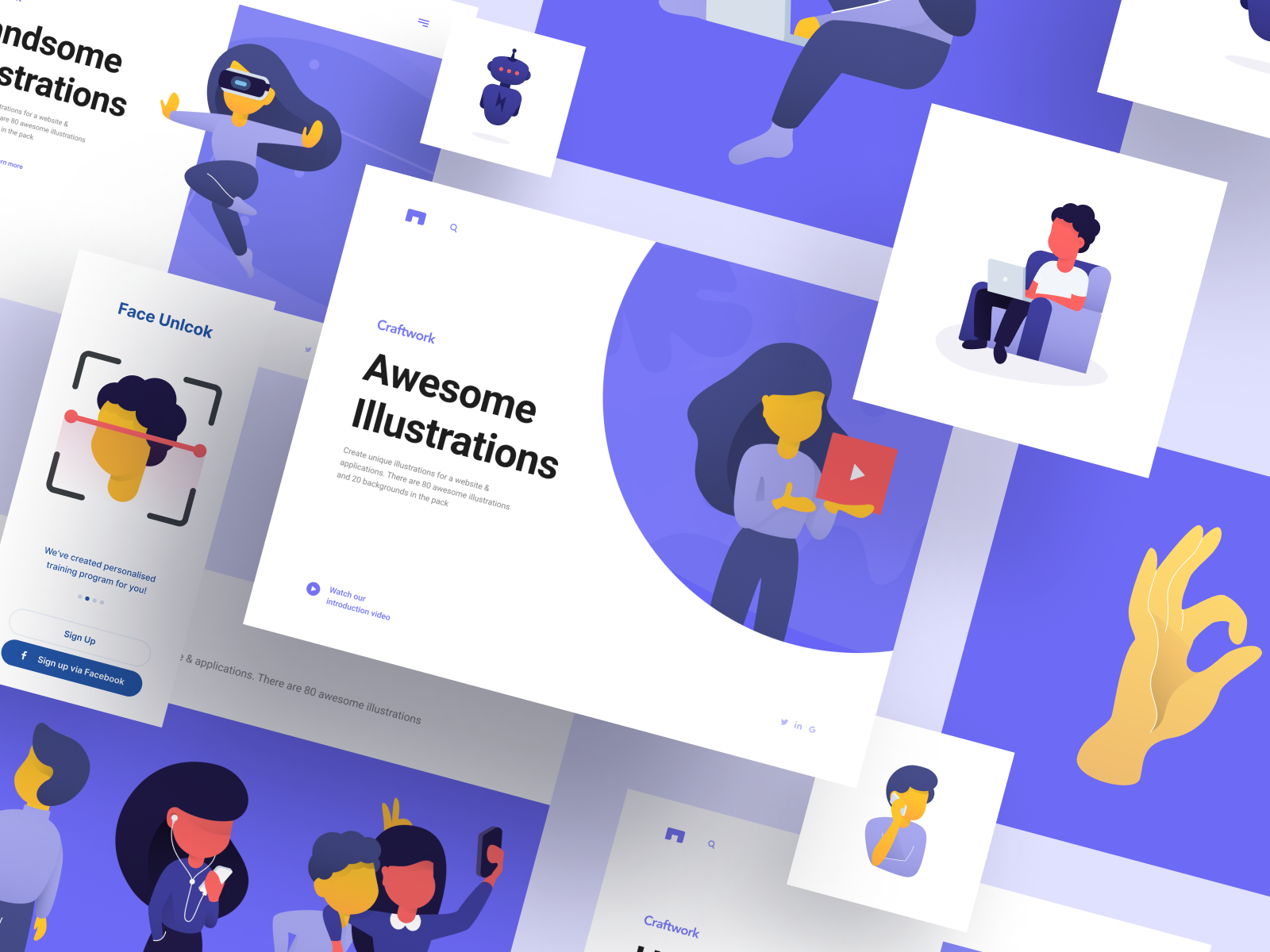 Source: Craftwork Design
We expect to see medium to heavy weight fonts in both hand-lettered styles as well as sans-serif options to appear in bold colors, and a continued favour for outlined fonts.
Overall, we see bold color as being something we'll be seeing a lot of – and we're looking forward to it!
---
Navid Safabakhsh, CEO
I think that we're going to see more and more design tools that are made for very specific purposes and fewer tools with complex UI.
Single purpose tools are easier to understand for the typical consumer and there are more and more people who want to create things.
Examples of single purpose tools include of course Placeit, but also think of things like a meme creator or a tool that can just be used to remove a background from a photo, or a tool to touch up faces.
There are products on the market that can do all of this, but people get overwhelmed by the complicated interfaces of the 'all-in-one tools' and they want simplicity.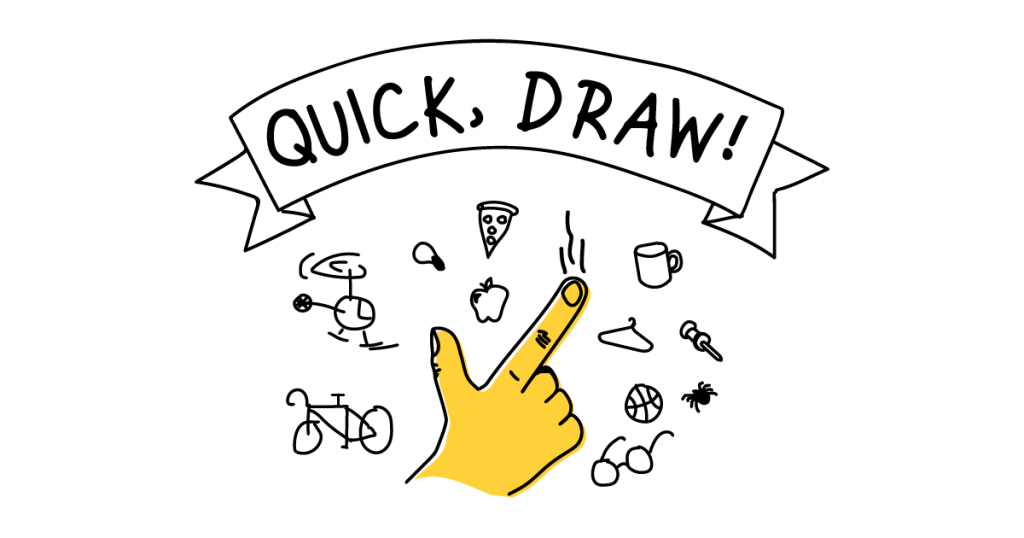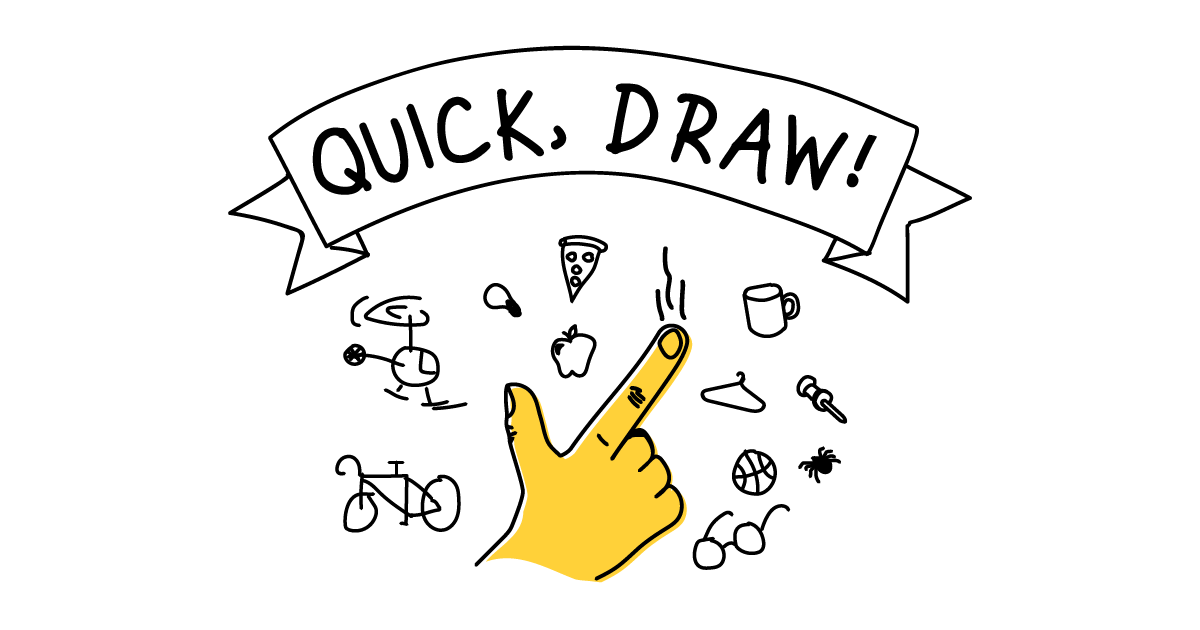 A second trend I see is tools that take user inputs to abstract out creative ideas. This could be a logo maker that takes the name of the company and try to make logos that fit that concept or another example would be a tool that allows for basic input via simple drawing. Quickdraw by Google is a great illustration of this concept.
---
Andy Croft, CEO
We predict a rise in popularity and sales for Social Media Tools. Products such as Instagram Templates Made in Canva are becoming increasing popular.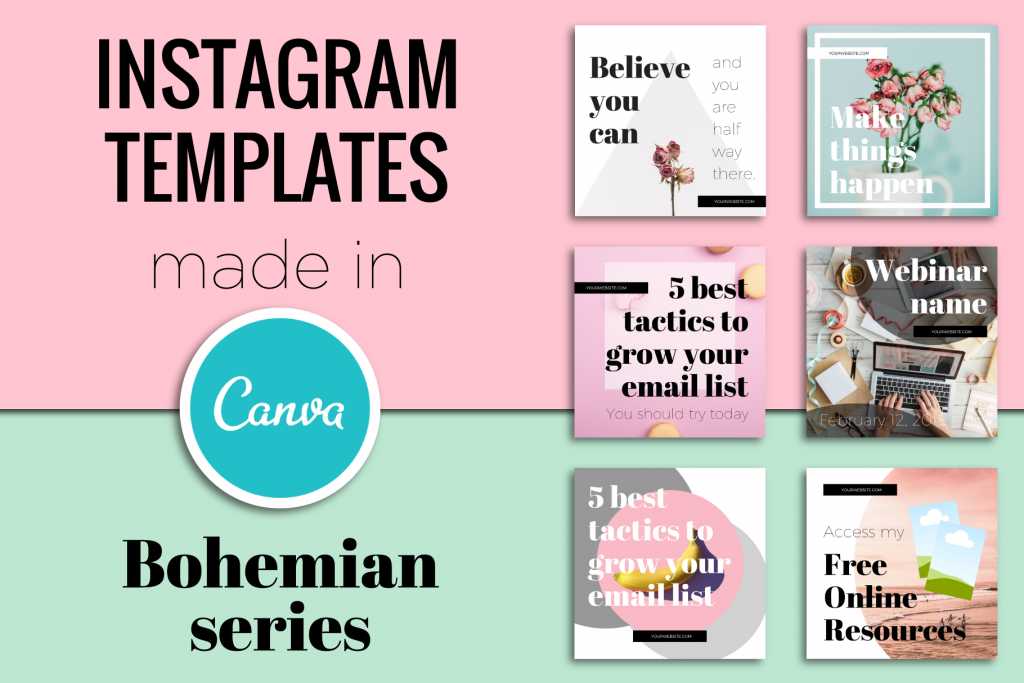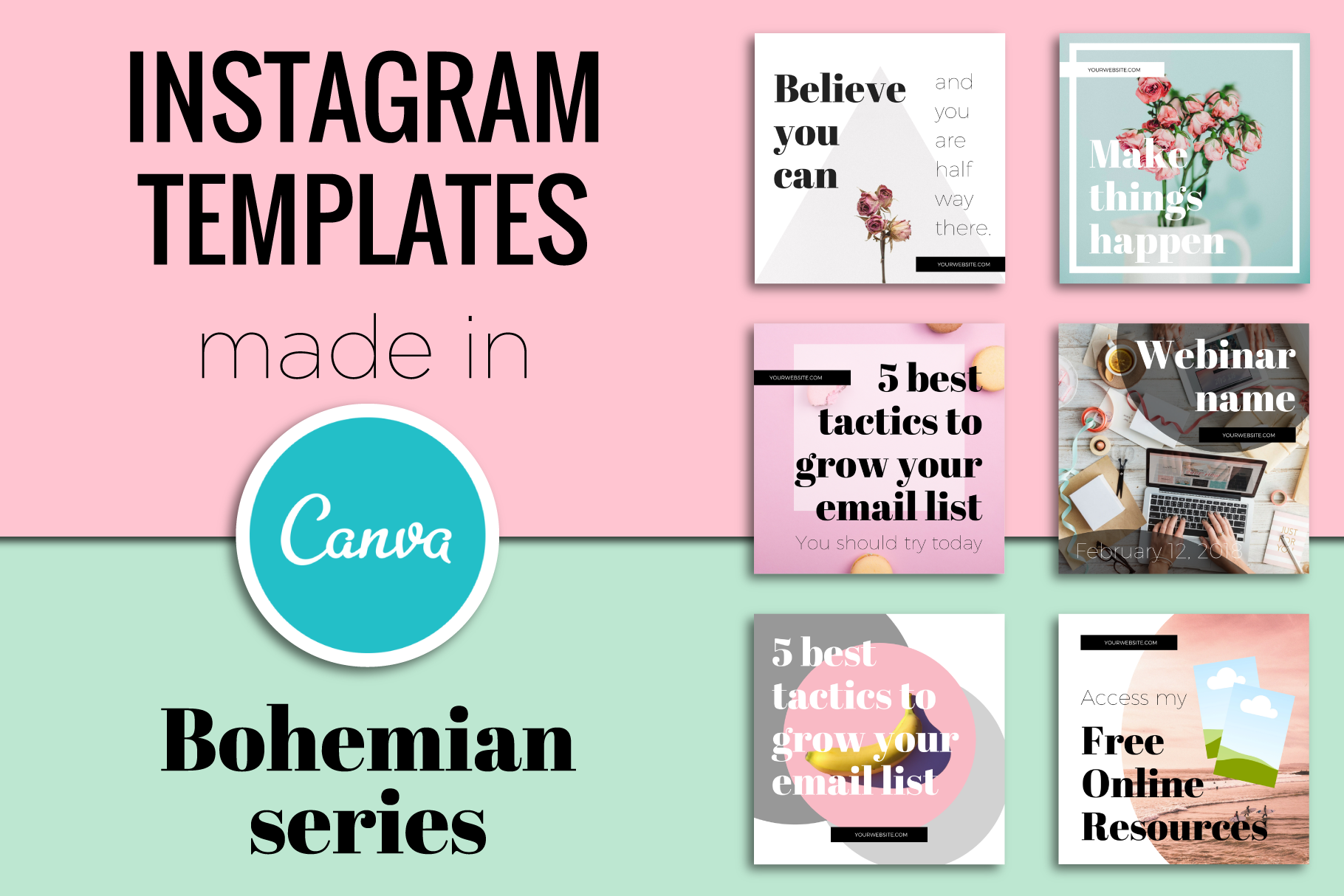 The different sizes of Instagram Stories images, Pinterest Images and the ease of use of Canva and other online design platforms are fuelling this rise.
Bloggers and business owners are looking for a quick, professional and easy way to use the new Stories features as well as meet the size requirements of Pinterest and other platforms without having to hire an in-house graphic designer.
These tools make it possible to do that.
---
Joanne Chang, Co-Founder
Apart from the general trend of designing mobile first, 3D illustrations and VR, There are two larger direction of where the trends are heading. First is design in an attempt of catching attention:
Bold colors: doubling down on 2018's trend on vibrant colors and using supersaturated tones

Gradients: Adobe has added more ability to change the shape and structure of gradients making it easier for designers to experiment more in this space
Animation: enabling more interaction with the audience through animated logo design & interface, micro interactions
Second is digital stretching its visual barriers into print design techniques, raising the level of humanity into digital design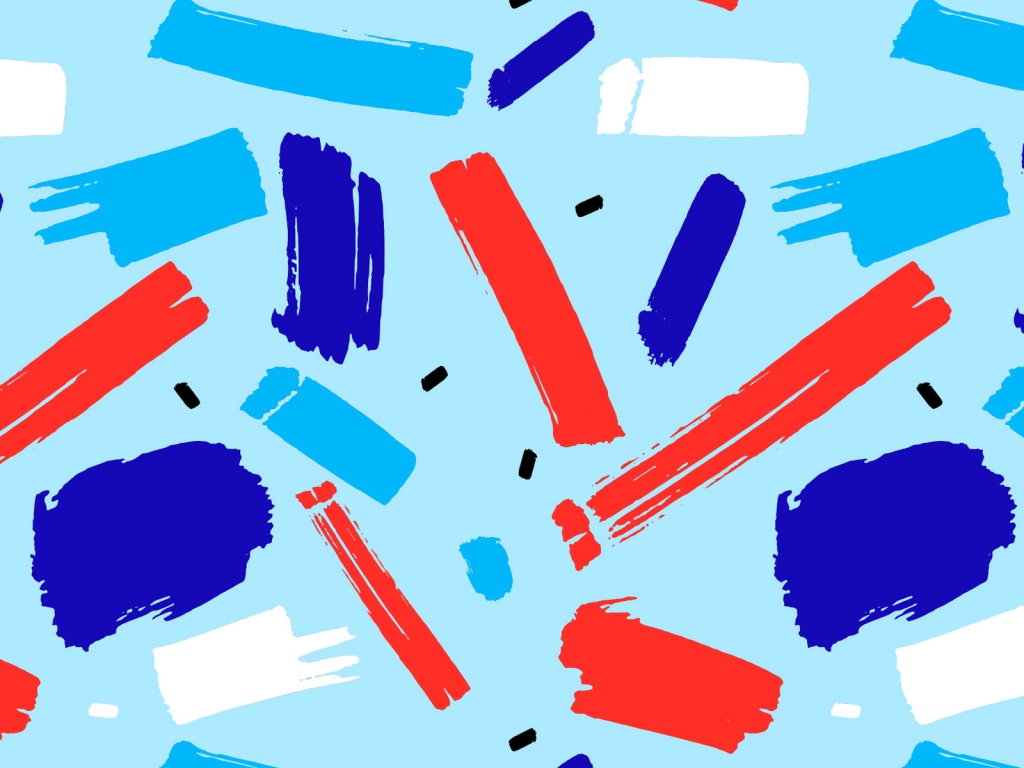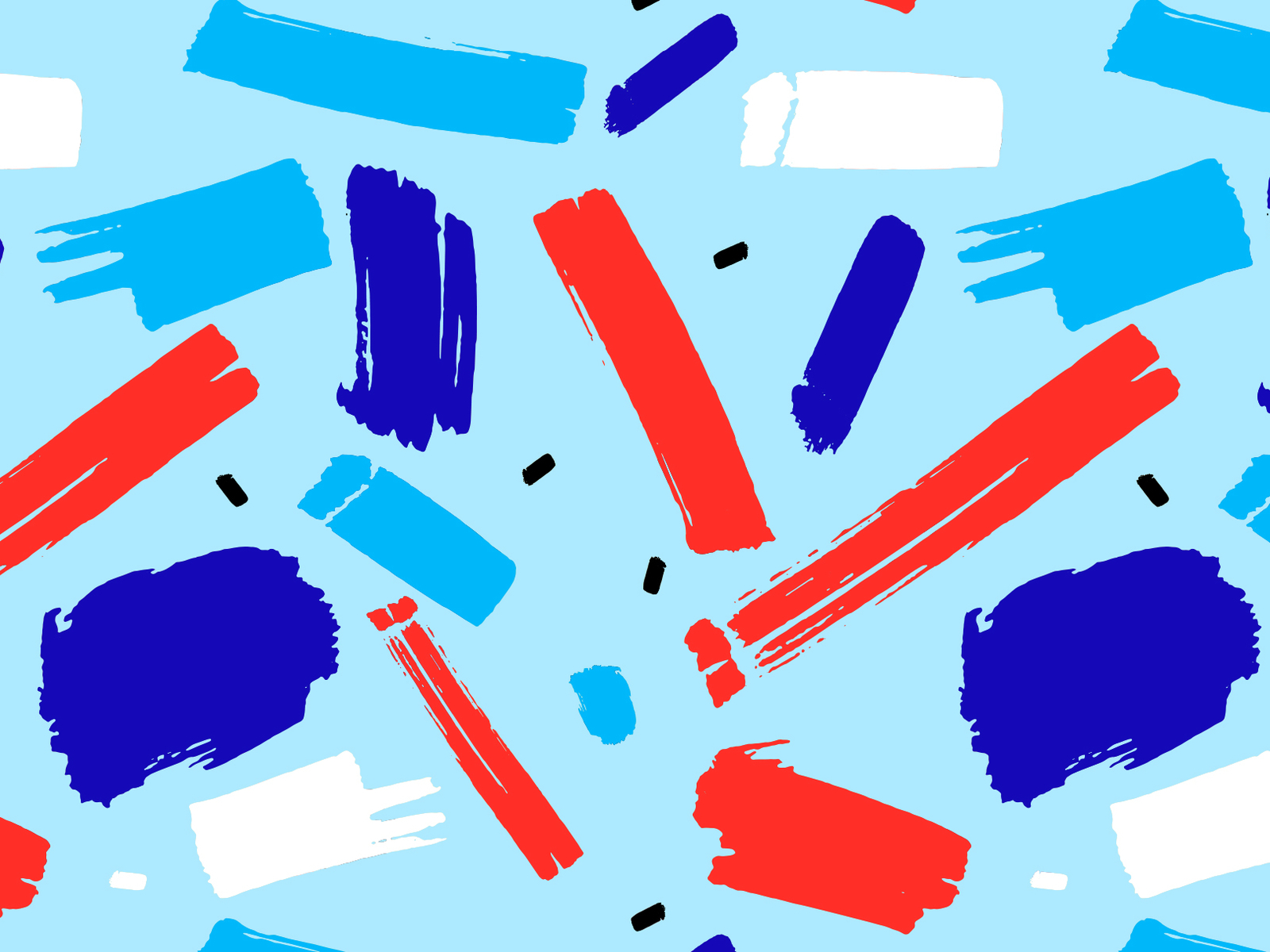 Source: Joseph Chernashki
Hand painted brush strokes: Adobe will release a drawing app on ipad: project Gemini, in which designers will be able to draw on the ipad realistic strokes and effects from watercolor & oil paint – signifying the technology of digital being able to mimic real life effects is getting more and more realistic
Realistic photos: people want to see authenticity
Asymmetry: intentionally avoiding traditional balance, with playful use of different design elements like shapes, font or 3d render to create a unique outcome
Broken grid and overlapping elements
More negative space
Custom made illustrations: illustration used to convey more personalization
Illustrative icons
Cut-ups (collage)

Patterns used in products
---
Razvan Rano, CEO
The 3D trend is definitely going to be a huge part of graphic design in 2019 In my opinion the first design trend of 2019 will be a 3D design and typography combination.
Designers will start using modeling software to create 3D models and abstract designs with vivid color combinations and also gradients or dreamy color transitions.
Then single line design will be the second trend. You can create complex designs with just a single stroke with the same width. Icons or minimalist logos will play an important role this year.
With nearly 50% of internet users looking for videos related to a product or service before making a buying decision I think designers will try to cover also this area. Short videos with amazing animations will be the third trend of 2019.
---
Lucas Bariani, Head of Branding Design
We believe that as everything evolves, trends must also follow a different path, and with that, we think that not only patterns, colours, and textures will make a difference, but also behavior.
And that's why we bet on DIY becoming a trend. People are getting more interested in experimenting, whether it's learning how to cook an exotic dish on YouTube or how to create beautiful furniture on Pinterest.
Design is no different to that, and with the ease of new tools, anyone can now create their own artwork and even take risks with unique visuals.
This will influence the field, as consumers will create new styles and tendencies, perhaps even to the point that in the future we will no longer need the "Trends of the year" because all styles will have their space.
---
John Walker, Director of Marketing
One important thing to understand before I start. This prediction comes from the point of view of Director of Marketing for ThemeRex, Envato Power Elite Author.
We make WordPress Themes, so I am going to talk about something I deal with every day – WordPress themes, not logos or something else people think of when they hear words graphic design.
So I am totally sure 3D design and VR will rise. Not too much yet, but bigger than 2018. Also asymmetrical and geometrical layouts with no particular structure became very popular now.
The murkier it gets – the best. If you can't understand what does it look like – we'll get two of these. Abstract as absurd, as I call it.
I see lots of extremely bright, almost mid-century-like vivid designs with focus on typography lately. They are usually combined with warm colors and old-fashioned, at times hand-drawn designs.
I also think typography matters much more now. Especially combined with some futuristic animated/gif content, even video backgrounds had popped out of the past all of a sudden.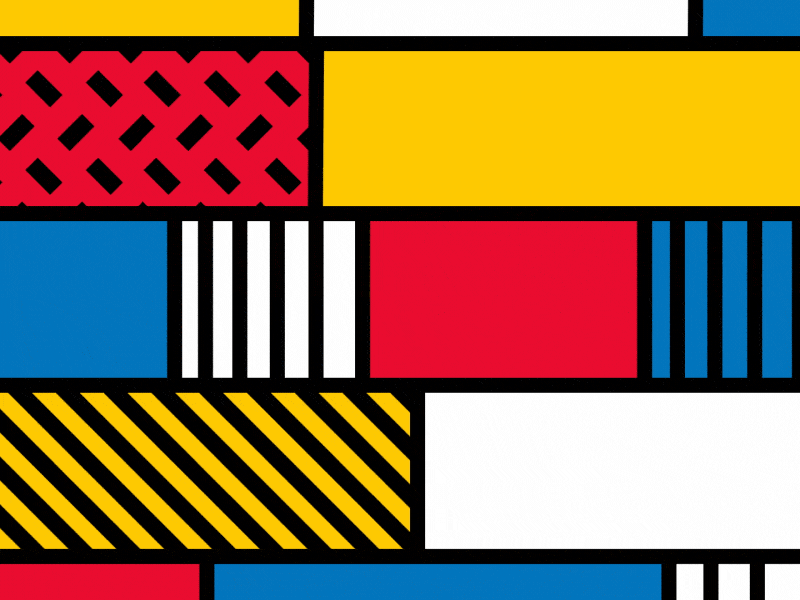 Source: Animography
Our designers use lots of material design that looks almost like animated characters in isometric design. Alongside with gradient it looks very cartoonist, but still very modern.
I've heard the term "colorful minimalism" and it seems the most minimalist way to describe the process. I think these are the most important features right now and they will be very relevant in 2019!
---
Lexi, Marketing Manager
This year we see three huge design trends on the horizon. The first is illustration, and not just typography, but entire scenes.
We've noticed a demand for graphics with illustrated people, objects, and collages that are hand-drawn, clean, and modern.
The second is custom GIFS. Companies are moving away from using the generic reaction GIF, to creating a set of unique branded GIF stickers.
And finally, bold colors. Think websites filled from header to footer in bright blue, red, and yellow. Designers are embracing the rainbow and we're loving it.
---
Margarita Acosta, Typic Designer & Co Founder
I would say 2019 will be all about vibrant uplifting colors. Obviously this trend started a while ago when the main Social Media players went all-in with the gradients, but this trend has only gotten stronger.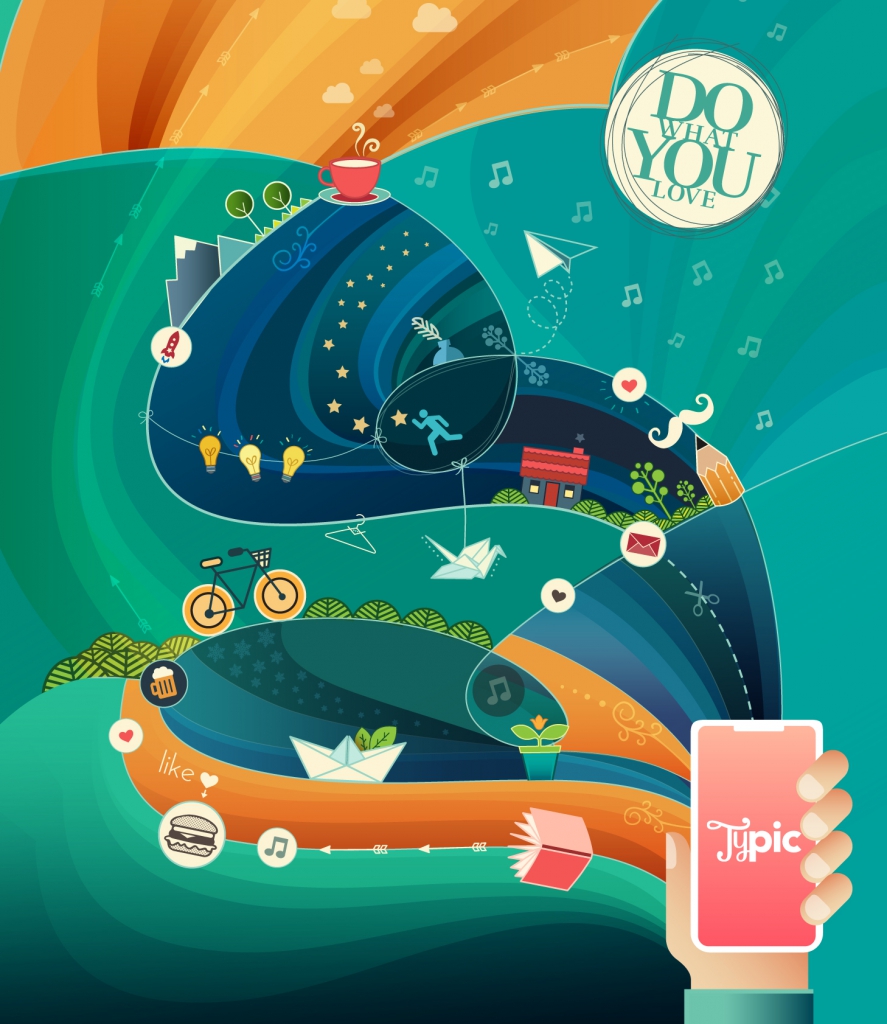 2019 will be blessed with bold, rich and saturated colors! Custom illustrations will also gain strength, with users increasingly appreciating more the craft and finding inspiration in the human trace.
When illustrations are custom made, users feel closer to the product or interface, finding the brand's storytelling a lot more compelling.
---
Well that was a blast! What do you think of these predictions? Do you agree or do you have different expectations? We would love to hear in the comments…
We hope the bird's eye view from industry leaders above will help you in making your next design choices.